I was invited as a participant in House of Words in september 2015, a participatory program hosted by Loulou Cherinet, under the curatorship of Elvira Dyangani Ose.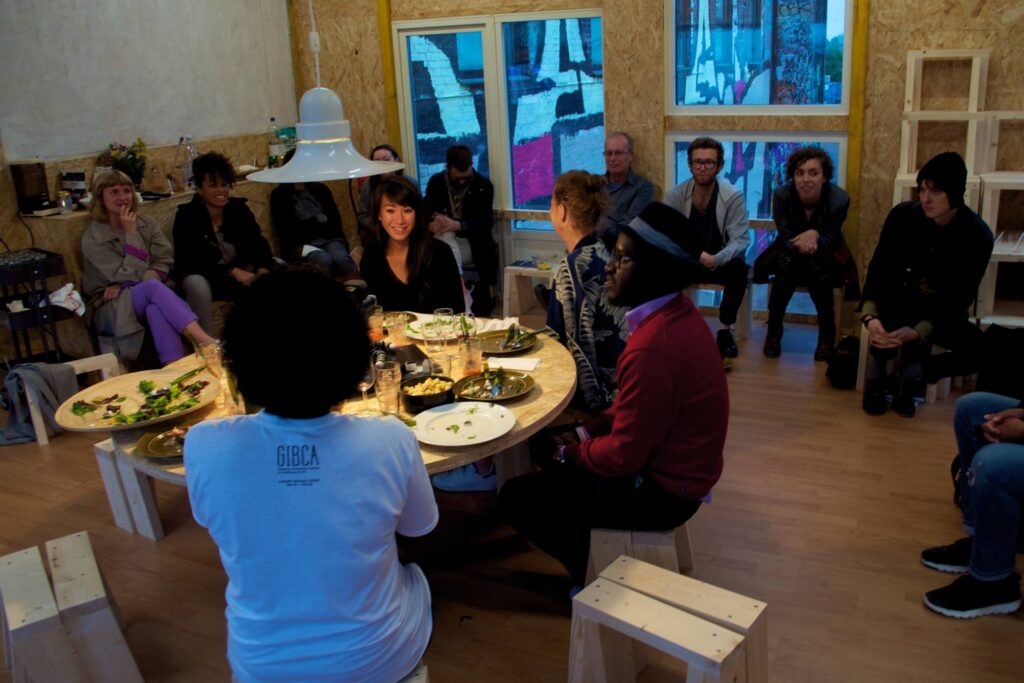 [The following text is excerpted from GIBCA's website. Read the full text here.]
House of Words was an architectural, process based artwork by architect Santiago Cirugeda and artist Loulou Cherinet and a collaborative project between Public Art Agency Sweden and GIBCA.
The participatory program's core will be the exchange of micro-histories – experiences, themes and stories that are usually overlooked in the established historiography. It will build a connection between Gothenburg's inner city and its outer suburbs, as well as connect Sweden with rest of the world, allowing for a diversity of voices and perspectives to contribute toward a practical history-making.
Elvira Dyangani Ose, Curator for GIBCA 2015:
"With inspiration from anthropologist Michel-Rolph Trouillot's ideas surrounding 'unthinkable' history, GIBCA will explore how different power systems have used oblivion and silence as a political strategy."