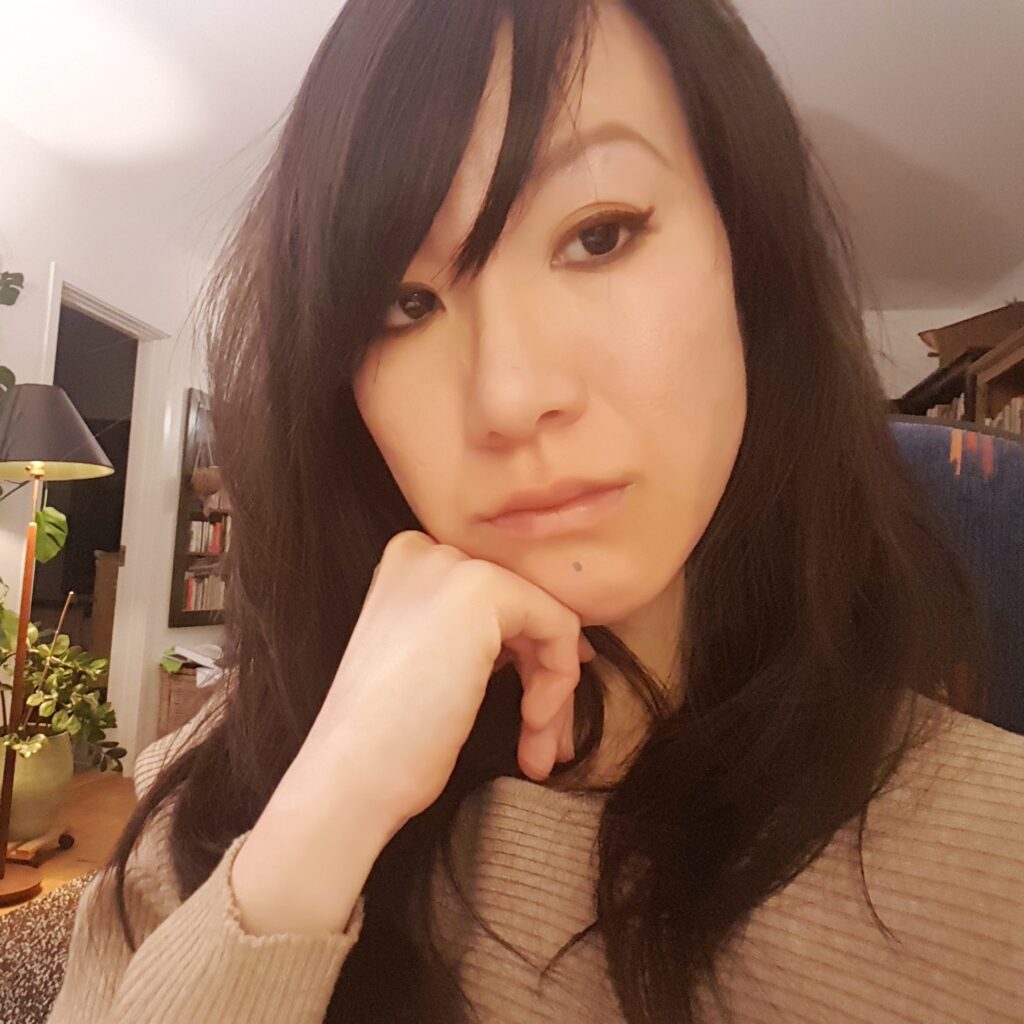 Maxine Victor
Certainly conceivably, merely unpreparedly, rigorously, introvertedly, polyphonously, magiconsciously, everydayedly, roundaboutedly, hyperpleasantly, hyperpresently still alive. For Mum. And Dad. Aiyoh! Hello.
Singapore. Gothenburg.
Artistwriter. Imageghost. M-m-m-maxine.
soundimage@maxinevictor.com
___
—–
Maxine is an artist and writer who lives and works in Singapore and Gothenburg.
Writing primarily in her third language, Swedish, she uses a mixture of Singaporean English, Hokkien dialect, Peranakan patois, as well as still images to construct the language-substance with which she story-tells.
She is interested in sifting through layers of representation and investigating auto-reflexive mechanisms in the articulation of collective and personal trauma.
Written-Sound, as embodied through polyphonic and cacophonic rhythms, is as integral to her language-substance as is Written-Image, embodied through a drastic fragmentation of her prose so as to perform the fracturing of the psyche under trauma and duress.
Maxine was born and raised in Singapore, of Chinese-Peranakan heritage. She migrated to Sweden in the autumn of 2010 amidst the loss of both her parents. She is part of the writers collective Qalam and the artist group Never-never Mind. She has exhibited as a visual artist in Singapore, Venice and Sweden, as well as a travelling show in Southeast Asia and Germany by Goethe Institut. Her short fiction has been published by Ord&Bild magazine and Art Inside Out Journal in Sweden. She was a recipient of the Ministry of Education Scholarship and awarded a place in the University's Scholar's Programme at National University of Singapore. She has a First Class Honour's degree in Fine Art jointly awarded by Nanyang Academy of Fine Arts, SG and University of Huddersfield, UK.